Money for Music
Participating School: Wabeno Logrollers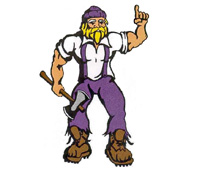 Founded: 1937
Principal: Tim Brauer
Students: 230
Music Department
Marching Band (40 students)
Pep Band (20 students)
Concert Band (35-50 students)
Brass Choir (10 students)
Saxophone Choir (8 students)
Jazz Band (12 to 20 students)
Jr. & Sr. High Choirs (40 students)
Spring Musical (15 to 20 students)
Solo & Ensemble Events
School Accomplishments
Instrumental accomplishments include 10 straight years of receiving a first at large group festival, and receiving best overall band at the 2008 Music Festival in San Antonio, Texas, and 2nd place in the 2000 and 2004 competitions in New York and New Orleans. Choral accomplishments include over 25 years of students qualifying for and performing at the State Solo and Ensembles Festival, and students consistently providing quality musical theater shows to our community.
Athletics include State Qualifier for Softball and Boy and Girls Cross Country, Wrestling individual state qualifiers, Girls and Boys Basketball Conference Champs within the last 5 years, Football Conference Champs to numerous to mention, Baseball Champs in the past. Academic includes National Honor Society, Badger Boys and Girls State, NLC academic honors and many more.
Other Details
We coop sports with Laona School District for Softball, Baseball, Football and Cross Country.