Money for Music
Participating School: Rosholt Hornets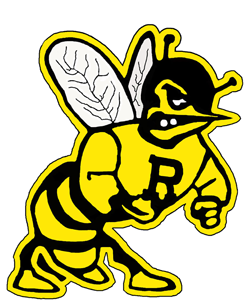 Founded: 1926
Principal: Jim Grygleski
Students: 196
School Bio
Rosholt High School is a rural school consisting of 196 students. Rosholt prides itself in nurturing all three arenas that Schools participate in: Academics, Athletics and the Arts. Our students have excelled in all three areas. Academically Rosholt offers five advanced placement classes, and Rosholt studnets are prepared to continue their education at institutes of higher learning. Athletically Rosholt has earned numerous conference championships and has participated in a number of state tournaments. Finally, in the area of the Arts we are very proud of our beautiful auditorium and the wonderful student performances that have been completed. Our students also have done extremely well at Solo-Ensemble events both in Choir and Band.
Music Department Bio
Rosholt has an awesome Music Department. Our band director is Ms. Kathy Kawleski and our chorus director is Mrs. Edye Ray. Both departments have enjoyed success. Our student numbers in the arts are excellent, and we are proud of the number of students who take part in competitions such as solo-ensemble.