Money for Music
Participating School: Mosinee Indians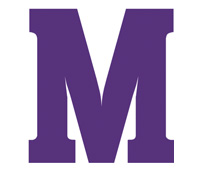 Founded: 1900
Principal: Ray Przekurat
Students: 675
Music Department
In the MHS Music Department, we offer music theory, band and four different choir classes. Our music theory class and band class are both taught by Mr. Curt Campbell. There are around 50 students in our band program, which involve concert band, marching band, pep band, jazz band and ethnic band. Our choir director is Mrs. Carla Dul and she teaches the 205 students that participate in the four choirs offered at MHS, which include Treble Choir, Varsity Choir, and the auditioned choirs, Concert Choir and Cantabile. We also offer extra -curricular choirs such as caroling choir, vocal jazz and madrigal singers. Our music students participate in musical productions and variety shows every year as actors, performers, and musicians in the pit orchestra.
School Accomplishments
Our academic programs are first rate, and we are one of the first schools in the area to offer a Mandarin Chinese language course. We also offer advanced placement courses for our many college bound students. Regarding athletics, our track team and softball teams were both conference champions in 2010, as well as our cross country team. The Storm hockey team, which has several players from MHS, has been a state qualifier for the last several years, as well as state champions in 2009. As for our football team, we are currently undefeated this season.
In our music department, our students consistently qualify for and participate in state solo ensemble as well as are selected for membership in the WSMA Honors Choirs and GNC all-conference choir every year. Our band program has experienced significant growth as has our choir program. The very first Mosinee "Battle of the Bands" was hosted last year with an amazing turnout. Most recently our concert choir competed in the Festivals of Music competition in VA Beach in April 2010 and received every top award, including the coveted Esprit de Corps Award. The MHS Cantabile Choir, our auditioned women's ensemble, performed in Oahu in July 2011 as a part of the year-long music festival honoring the 70th' Anniversary of the Bombing of Pearl Harbor. Our band has participated in Disney Magic Music Days in Florida, and our choir has traveled to Washington DC to participate in the National Anthem Festival, New York to participate in the America Sings Macy's Thanksgiving Day Parade and to perform at Carnegie Hall. In addition, our concert choir has performed with the Milwaukee Symphony Orchestra. This spring, the band will be traveling to Texas to perform in one of the many parades in the Festival Fiesta.
Other Details
Mosinee High School is a great place to be, and it is a great place to be involved in music! Our school is very proud of all its academic, athletic and musical achievements, and we are fortunate to enjoy the support of great staff members and a great administration. The community of Mosinee is second to none when it comes to supporting music in our schools, and you can find many community members not only in our audiences, but working backstage or alongside our students and our directors. Mosinee values music and life-long learning but even more than that, Mosinee values its students. MHS provides Students with opportunities to express themselves through the study and performance of music, while opening windows to future successes, further personal growth and an increased awareness of the power of music in our lives. Our directors and our students believe in the power of music to affect the lives of others in positive and sometimes healing ways - long live music!