« Shows & Personalities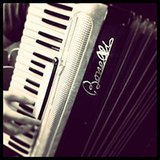 WDEZ's Polka Jamboree
On Air:

Sunday, 6am - Noon

Host:

Jeff Heinz
About the Show

Join Jeff Heinz on Sunday mornings for the WDEZ Polka Jamboree.

From 6am - 7am Jeff plays a variety of the different polkas.

From 7am - 8am Jeff hosts the "Early Bird" Polka hour which features ALL Polish polka music.

From 8am - Noon, the show is live playing ALL different styles of polka music with requests and features like the "Twin Spin", "Polka Calendar" and the "Six Pak" of polkas.

The show not only highlights polka music from around the world, Jeff's knowledge usually tells you more about the bands, songs and history of the polka.

Show Host

Jeff Heinz

Jeff Heinz has been the "Polka King" of Central Wisconsin for over 28 years. Playing in a band for almost 44 years, Jeff travels around the country and World playing and keeps tabs on what's going on in the Polka field. Jeff has a passion for polkas like someone has a passion for ice cream and makes all of his shows interesting. Jeff is married to his wife Diane for 23 years and has two sons Alex 20 and Nicholas 17 who also enjoy polka music.