Secret Sound
Want to win some extra cash to start your summer off?
Listen for the Secret Sound
We're giving you the opportunity to win $100 or more in cash, just by listening for our Secret Sound, and correctly guessing what it is. Starting Monday, April 28th, we will give you a preview of the Secret Sound on 101.9 WDEZ and online.
How Does It Work?
Four times per day we will play the Secret Sound and ask you to guess what it is. Listen in the morning at 6:20, 8:20, and 11:20 and in the afternoon at 3:20 every weekday for a chance to play.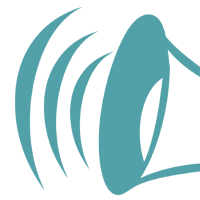 We start with $100.00 cash. After each incorrect guess, $25.00 will be added to the jackpot. The jackpot will roll over until someone correctly guesses the sound. Guess correctly and we'll be putting cash in your pocket!
Once each sound is guessed correctly, a new Secret Sound will be revealed and the jackpot will start over at $100.00 cash.
If you think you know what the Secret Sound is, just call us at 800-644-1019 as soon as you hear us tell you it's time to play.
Double Cash Thursdays
If you win on Thursday we'll double the jackpot! Each new jackpot starts at $100. Text sound to have jackpot amounts and occasional clues sent right to your phone courtesy of Crossroads County Market.
Hear the Current Secret Sound
Did you miss the sound on the air? You can listen to the current secret sound as many times as you'd like to here.
Hear Past Secret Sounds
See Past Guesses
To help you out with your guess, check out an up-to-date list of all the incorrect guesses for this sound.
Want Some Clues?
We will be periodically texting out clues, so be sure to sign up by texting the word SOUND to 39327* to receive the daily clues that increase your chances of winning CASH (brought to you by Crossroads County Market).
You can also sign up to receive clues via text by filling out the form below.
* You will receive up to 10 message per week. Message & data rates may apply. Text STOP to quit. Text HELP for help or call 877.571.0774 for support.
For complete details, please see the full length, official rules.