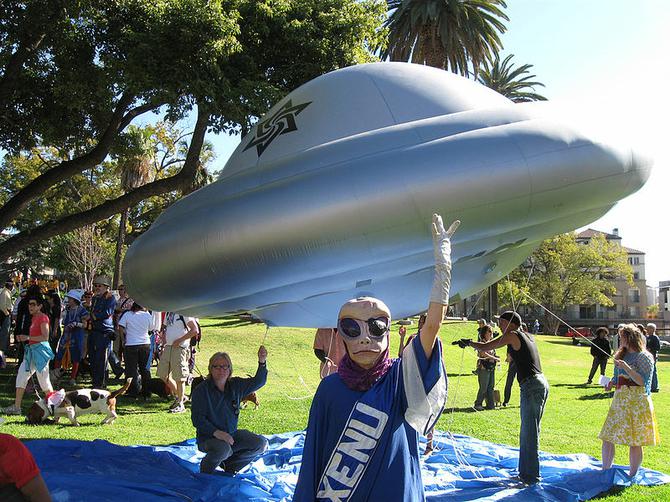 This week's episode covers some very interesting topics.
'Jupiter Ascending' is delayed at the zero hour amid rumors of being terrible, Sigourney Weaver wants another shot at Ripley and the New Age religious followers known as Ralians are petitioning for an alien visitor embassy in the Great White North.
Our Craft Corner is the newly seen Pyramid Shaped UFO .
Our Picks of the Week include the short film from Ben Nichols titled 'The Alien' , the found footage film called 'Unidentified' and the Pixar short film 'Lifted' .
By carmenslade (IMG_0220) [CC-BY-SA-3.0 (http://creativecommons.org/licenses/by-sa/3.0)], via Wikimedia Commons
-----------------------------------------------------------------------
The Alien Invasion is a part of the Galactic Netcasts Network
Check us out at http://www.galacticnetcasts.com/