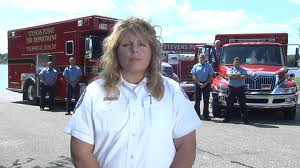 WAUSAU, Wis. (WSAU) -- It's the first day of work for Wausau's new fire chief.
Tracey Kujawa will be sworn in as Wausau's new chief during a ceremony Monday at 10:30 a.m. at the UW Marathon County Center for Civic Engagement. The new chief and other new firefighters will officially join the department then.
The ceremony was moved to the UWMC campus do the large crowd that's expected to attend.
Police Chief Jeff Hardel has served as the Interim Fire Chief after the retirement of Gary Buchberger. As Kujawa begins her new Wausau assignment, Stevens Point is actively searching for her permanent replacement.