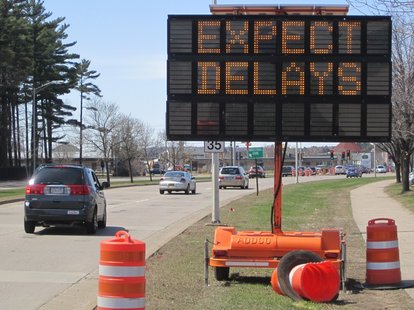 MERRILL, Wis. (WSAU) -- Road work on Highway 51 gets underway today in Lincoln and Oneida Counties.
DOT work crews will be repaving and repairing several bridges over the next month. Project manager Michael Grage says it's a maintenance issue. "We'll just be patching areas on the decks that need a little work, and we'll be doing those anti-skid surfaces just for safety."
Work will start this morning between US Highway 8 and County L. "We'll have some flaggers out there as we start operations, so please be careful. Look out for workers out there and follow the signs we have." Crews will be milling down old concrete on the bridges and be replacing it.
During construction, US 51 will remain open to traffic, with the exception of a two week period in May where detours will be set up on Highway 8. Grage says there shouldn't be many problems for early spring trips to the Northwoods. "There might be minor delays as work is going on, but I don't think we should have any significant problems for traffic."
The total cost for the project is $880,000.