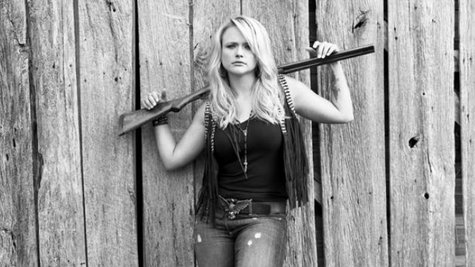 Judging from her hits "Gunpowder and Lead" and "Fastest Girl in Town," you might assume Miranda Lambert was a wild child in school. In reality, Miranda describes herself back then as a "real goody two-shoes."
She tells Entertainment Weekly , "I was a cheerleader. I sang in church, and was just straight down the middle. Then I started playing bars at 19 and was like, 'Oh! There's a world.'"
Miranda even made her own merchandise -- Texas cowboy hats -- for those early bar gigs.
She explains, "I would buy them in bulk at Walmart, paint them like the Texas flag, crimp them around the edges, and then sell them for gas money to get home."
Miranda sings about those simpler days in her latest hit, "Automatic." It's the lead single from her new album, Platinum , due out June 3.
Copyright 2014 ABC News Radio