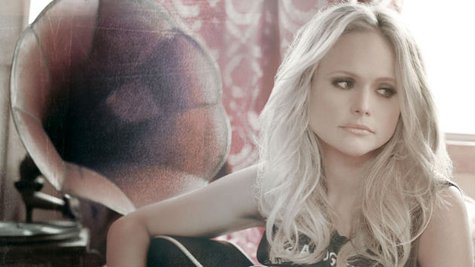 Given country music's conservative reputation, you'd think Miranda Lambert singing a song mentioning a cross-dresser would raise an eyebrow or two. Surprisingly, no one seemed to notice when Miranda's top-20 single, "All Kinds of Kinds," brought the story of Thomasina, the cross-dressing congressman, to country airwaves.
Miranda tells SPIN , "It's pretty crazy that country radio embraced cross-dressing and played it on the radio. It's fricking awesome, actually. I think it's really cool that that song was able to be a single."
Now that she's 30, Miranda says "All Kinds of Kinds" is an indication of her changing attitude towards people who are different than she.
"I had to just sort of come to this realization that it was all about being who you are, no matter what you are about, where you come from, what color you are, or if you're gay or straight, or whatever it is, Miranda explains. "I was just getting to that point in my life where I was starting to accept people for who they are, and myself."
"All Kinds of Kinds" is the last single from Miranda's album, Four the Record . Her new album, Platinum , comes out this June featuring the lead single, "Automatic."
Copyright 2014 ABC News Radio