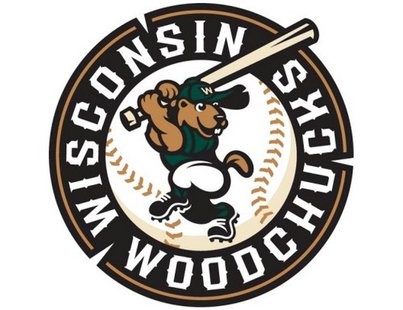 Wausau, WIS – The Wisconsin Woodchucks fell to the Wisconsin Rapids Rafters 12-6, as the Rafters used 14 hits en route to 12 runs sweeping the Woodchucks in their two-game series.
The Rafters saw their first five batters reach safely in their first at-bats. They used three straight hits including two singles and a double to plate three runners. Plover native Michael Jurgella highlighted the inning with a two-run RBI single up the middle giving the Rafters an early 3-0 lead.
The Woodchucks responded with four runs of their own in their first at-bats. They used three straight hits as well taking the lead back. A two-run double by Connor Beck brought home the tying and go-ahead runs with the Woodchucks clinging to a 4-3 lead.
The Rafters scored six unanswered runs to break the game open. The first three runs came in the top of the third inning again with the help of three straight hits. The last of the hits was a single by Campbell Wear. A two-run double by Clark Eagan in the top of the fourth inning broke the game open.
The Woodchucks brought the go-ahead run to the plate in the bottom of the eighth inning trying to again use some late inning magic to rally. Nolan Blackwood, however, had other things in mind as he came into relief with a bases loaded jam and got out of it with two consecutive outs.
The Rafters added three more in the ninth expanding their lead 12-6, which would be the final in this one.
After surrendering the four runs in the first inning, Nick Blackburn settled down nicely for the Rafters and found a groove as he set down the last 14 batters that he faced.
The Woodchucks will travel to Green Bay for a home and home double header today. The Woodchucks will play at Green Bay at 12:05 pm and then the two teams will return to Athletic Park for a 7:05 pm game to finish out the first half of the Northwoods League season. You can hear both games on Foxsports radio AM1390 & FM 93.9.
Rest Of NWL Scores
Green Bay 4 Duluth 3
La Crosse 5 Battle Creek 3
Waterloo 8 Alexandria 3
Kenosha 8 Kalamazoo 7
Rochester 11 Willmar 8
St. Cloud 7 Eau Claire 6
Lakeshore 14 Madison 3
Mankato 3 Thunder Bay 1