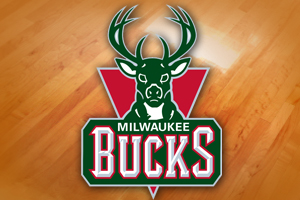 MILWAUKEE, WI (LEARFIELD-WSAU_ Jason Kidd could be named today as the next coach of the Milwaukee Bucks. But a compensation deal would reportedly have to be worked out with the Brooklyn Nets, where Kidd has three years left on a four-year head coaching contract.
The Journal Sentinel said new Bucks' owners Marc Lasry and Wesley Edens sought permission from the Nets to speak to Kidd -- and they interviewed him for two hours on Friday. All this was reportedly going on without the knowledge of Bucks' general manager John Hammond and current coach Larry Drew -- who were introducing first-round draft choice Jabari Parker back in Milwaukee on Friday.
The New York Post reported Saturday that Kidd wanted control over the Bucks' basketball operations, but were turned down by the team's owners. The Journal Sentinel said Kidd reportedly wants a five-year deal worth 25-million dollars, similar to the contracts recently given to new coaches Steve Kerr of Golden State and Derek Fisher of the Knicks. Media reports said compensation talks are continuing.
The Bucks appear to be willing to give Brooklyn a second-round draft choice next year, but the Nets reportedly want a first-rounder.The Bucks rejected that.
The Journal Sentinel said Kidd became friends with Lasry when both were with the former New Jersey Nets -- Kidd as a star point guard and Lasry as a part-owner. Brooklyn went 44-and-38 in Kidd's first season as an N-B-A head coach. His Nets made the second round of the playoffs.
If the Bucks hire Kidd, Drew would leave with three years remaining on his current contract.