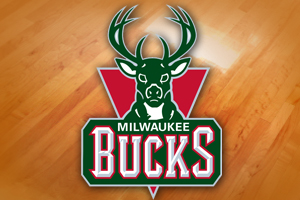 NEW YORK, NY (LEARFIELD-WSAU) Jabari Parker believes he'll end up with the Milwaukee Bucks with the Number-two overall pick in tonight's N-B-A Draft. The one-season forward from Duke made the remark yesterday at a news conference in New York with other top draft prospects.
The 19-year-old Parker said the Bucks were more committed to him than the Cleveland Cavaliers, who have the first pick. However, he denied tanking a workout with the Cavs so he'd have a better chance of falling to the second spot. Parker, who's 6-8, said he didn't have any real position at Duke, but N-B-A teams see him primarily as a small forward.
Parker noted that Milwaukee has a need at that slot, and the Bucks would give him a great chance to grow along with other young players on the team. The teams themselves are playing it close-to-the-vest -- so it's possible that Parker could still end up with the Cavs, or perhaps another team if there's a trade at the top.
Kansas swingman Andrew Wiggins is expected to be a top pick tonight, along with Australian point guard Dante Exum.
The Bucks also have three picks in tonight's second round -- the 31st, 36th, and 48th selections overall. The draft begins at 6:30 tonight from the Barclays Center in Brooklyn.