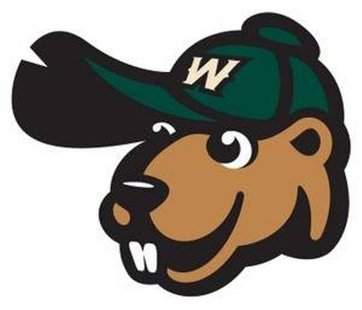 WAUSAU, Wis (Woodchucks-WSAU) In a battle for first place, the Wisconsin Woodchucks let a close game slip away early to the La Crosse Loggers, 3-1.
The Loggers scored two runs in top of the second inning which would be all that they needed in this game. Luke Persico came into score on an infield single by Mitch Bevacqua. The Loggers then scored on a fielder's choice by Brody Weiss plating Ryan Kirby. Kirby reached base earlier in the inning on a fielding error by Woodchucks' first baseman Brendon Hayden.
The Woodchucks cut the lead in half in the bottom of the second inning when Hayden came into score on a Troy Traxler sacrifice fly to right field. The Woodchucks couldn't plate any more runners for the remainder of the game.
The Loggers added an additional run to respond to the Woodchucks' run and this time again taking advantage of Woodchucks' mishaps. Kirby brought in Mike Nadratowski with a single up the middle. Nadratowski, appeared to pop out to the Paul DeJong earlier in the inning but catcher's interference was called allowing him to reach base.
The Loggers got an outstanding pitching performance from UW-Milwaukee pitcher Brian Keller. Keller pitched 8 1/3 innings giving up an unearned run while striking out seven batters.
The Woodchucks and Loggers will finish their two game series tomorrow night at Athletic Park. First pitch is set for 6:35 pm.