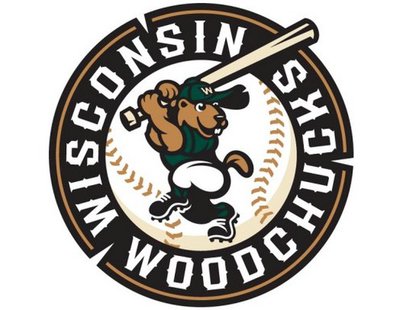 Wausau, WIS – The Wisconsin Woodchucks struck early as they put up six runs in their first at-bats to defeat the Kalamazoo Growlers, 8-1.
The Woodchucks struck in a loud way in the bottom of the first inning as six runners came into score in the inning on six hits. The highlight of the inning was a two-out single by Zach Arnold that plated Nick Banks and Troy Traxler on the play. The Woodchucks used two doubles and four singles in the inning to bat around on Growlers' starting pitcher Dillion Haviland
The Woodchucks added an additional run in the bottom of the third inning when Jake Jefferies hit a home run down the right field line. Jefferies, needing a triple to hit for the cycle, finished the game 4-for-5 with the home run, a double, and two singles.
Nick Banks tagged a line drive home run to left-center field to give the Woodchucks a 8-1 lead through four innings.
Zach Barr pitched excellent for the Woodchucks in his second straight start. Barr surrendered just two hits and gave up no earned runs while striking out four batters in six innings of pitching.
The Woodchucks are now 11-3 in the month of June and are a game back in the South Division Standing only trailing the Lakeshore Chinooks by one game.
The Woodchucks and the Growlers will finish their two-game series tomorrow night at Athletic Park. First pitch is set for 6:35. You can hear the game on Foxports Radio AM1390 & FM 93.9 at 6:15.The Woodchucks will have six of their next seven games at Athletic Park.
Rest of NWL Scores
Lakeshore 5 Madison 4
Lakeshore 2 Madison 0
La Crosse 4 Wisconsin Rapids 2
Green Bay 6 Battle Creek 5 13 innings
Alexandria 5 St. Cloud 3
Eau Claire 4 Duluth 2 (suspended by rain)
Kenosha-Mankato rained out