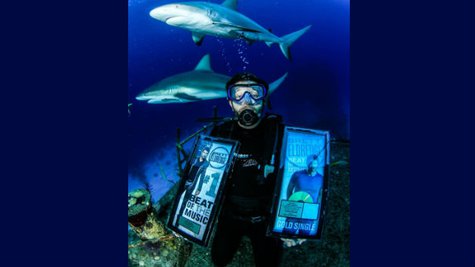 Brett Eldredge made good on his promise to go shark diving if his latest single reached the top of the charts, taking the plunge off the coast of the Bahamas Wednesday. The trip was planned with the non-profit organization Rock the Ocean in celebration of his latest #1 hit, "Beat of the Music." Brett even took the plaques commemorating his gold-selling hit down with him for an underwater photo op.
Brett tells People , "The people who ran it told us the sharks are curious and would be swimming all around, but respect them and be smart and we'd be fine. I decided right away to be smart!"
He adds, "It was such a surreal feeling. I am definitely hooked on sharks!"
This isn't the first time Brett has risked his life in celebration of a #1 hit. He went skydiving last year after scoring his first chart-topper, "Don't Ya."
Follow @ABCNewsRadio
Copyright 2014 ABC News Radio