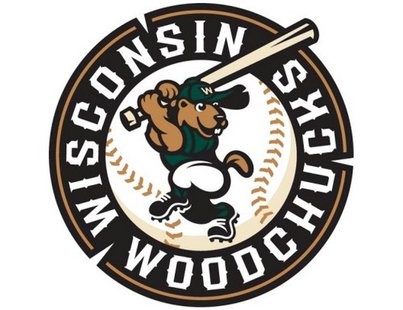 Wausau, WIS – The Wisconsin Woodchucks defeated the Thunder Bay Borders Cats 9-4 thanks to the Woodchucks scoring all but one run on extra base hits.
With the Woodchucks (6-4) trailing by one run in their first plate appearance, Paul DeJong gave the Woodchucks a 2-1 lead thanks to his Northwoods League leading 12th home run.
The Border Cats (1-6) tied the game up in the top of the second inning, but Zach Arnold reclaimed the Woodchucks' lead thanks to a double that cleared the bases giving the Woodchucks a 5-2 lead.
Two unanswered runs by the Border Cats drew them to within one run, but a four-run seventh inning put the game away for the Woodchucks. Connor Beck scored on a mental mistake by the Border Cats as he scored on a balk. With the bases loaded again, Jake Scudder this time cleared them with a double of his own giving the Woodchucks a 9-4 lead which would be the final in this one.
Austin Orewiler came in relief of Connor McFadden and over powered the Border Cats with his electric fastball. Orewiler pitched three innings without surrendering a hit while striking out five batters.
The Woodchucks will continue their four-game home stand tonight when the Kenosha Kingfish make their debut at Athletic Park. First pitch will be set for 7:05.You can hear the game on Foxsports Radio AM1390 & FM 93.9.
Rest Of NWL Scores
Eau Claire 4 Alexandria 2
Kenosha 3 La Crosse 2
Lakeshore 3 Battle Creek 2 10 innings
Rochester 8 Duluth 5
St. Cloud 4 Mankato 2
Willmar 15 Waterloo 4
Madison 8 Wisconsin Rapids 4
Kalamazoo 8 Green Bay 6