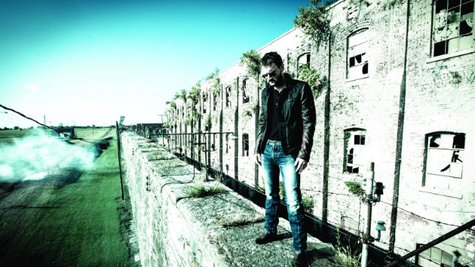 Eric Church just released the action-packed video for his latest single, "Give Me Back My Hometown," but it's hard to figure out what's actually going on in the clip. In one scene, people are gathered around a grave at a funeral, and then it cuts to an evil-looking woman threatening another woman while sitting at a table full of money. There's a guy wielding a gun at end of the video, too. So, what does it all mean? Even Eric himself has no clue what's going in the video.
He admits, "I don't understand it either. It's one of those things that we're filling in."
Eric plans to stay with these characters and reveal more of their stories in the upcoming videos from his album, The Outsiders , due out February 11.
"I wanted something more compelling than just, 'Here's a music video, and here's what it's about,'" Eric says. "I think that creatively and artistically there's some broader storylines there, and I thought it would add some intrigue and add some fun to continue to carry this thing throughout the album."
Eric recruited people who worked on Breaking Bad to help create the dark, moody video series. The Outsiders is the follow-up to Eric Church's platinum-selling breakthrough album, Chief .
Cpoyright 2014 ABC News Radio