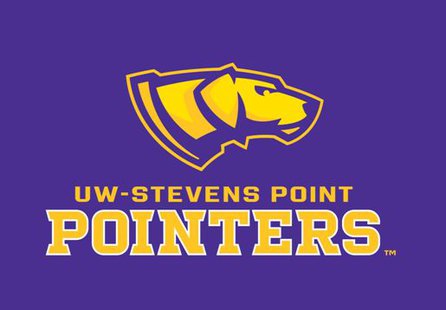 Stevens Point, Wi (WSAU) The UWSP mens basketball team rolled on saturday night with 65-48 win over River Falls at Quandt Fieldhouse. Wisconsin Rapids natives Joe Ritchay and Clayton Heuer led the way with 14 point each. Ritchay also had 12 rebounds in the win. The Pointers are now 16-0 overall and 7-0 in the WIAC. They head to Platteville on Wednesday.
The Pointer womens basketball team also beat River Falls on Saturday 60-54. The team trailed by three at halftime. Autumn Hennes led the Pointers with 13 and Myranda Tyler had 11 with 17 of their points coming in the 2nd half. UWSP is now 12-4 overall and 5-2 in the WIAC and will host Platteville on Wednesday.
The second ranked UWSP mens hockey team lost 2-1 at River Falls on Saturday night. Lawrence Cornellier scored the Pointer goal. They are now 13-2-1 overall and 2-2 in the WIAC. They host Superior Friday and Saturday.