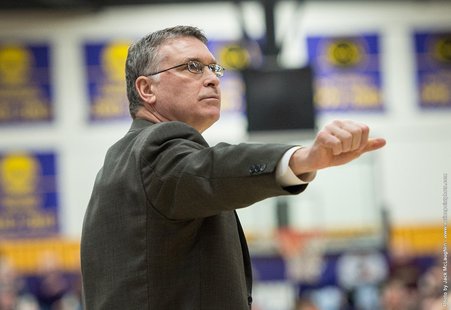 MENOMONIE, Wis. (UWSP) The University of Wisconsin-Stevens Point Pointers hang on and pick up a road victory at UW-Stout to stay undefeated.
The Pointers (13-0, 4-0 WIAC) trailed 60-59 in the final minute before Tyler Tillema (Randolph, WI/Randolph) hit a jumper with 15 seconds remaining. Following a pair of timeouts, UW-Stout's Alex Oman missed a three-pointer and UWSP rebounded the miss and committed a foul. Trevor Hass (New London, WI/New London/Augustana (SD)) then missed two free throws but Oman missed another three with one second left as UW-Stevens Point held on for the one-point win.
This was coach Bob Semling's 200th win, and came in his ninth season with the Pointers after taking over for Jack Bennett following the 2005 national championship season.
UW-Stevens Point looks to remain unbeaten as it travels to Superior on Saturday afternoon. Tip-off between the Pointers and Yellowjackets is at 3 p.m.