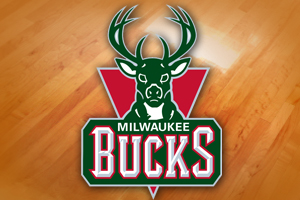 INDIANAPOLIS, IND (LEARFIELD-WSAU) The Milwaukee Bucks have still not won back-to-back games this season, after losing at Indiana last night 101-to-96.
The Bucks came back from 17 points down in the first half to tie it at the break. Milwaukee went up by six early in the second half. But Indiana went on a 7-2 run to take the lead for good at 67-66 -- and the Bucks could not get closer than two points the rest of the way.
Brandon Knight scored 23 points and Khris Middleton had 22, as Milwaukee fell to an N-B-A-worst 11-and-46.
Roy Hibbert had 24 points and 12 rebounds for Indiana, which improved to a league-best 28-and-3 at home.
The Pacers continue to have the N-B-A's best overall mark at 44-and-13. Milwaukee's next game is tomorrow night at home against Brooklyn.