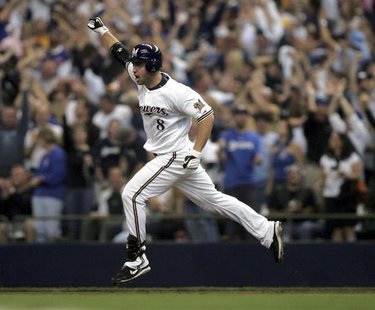 MILWAUKEE, WI (LEARFIELD-WSAU) Now that Ryan Braun's about to play again, the Milwaukee Brewers are asking season-ticket holders what they think about the embattled slugger. It's part of a larger survey on how fans feel about the team, the Miller Park experience, and related things.
Brewers' vice-president Rick Schlesinger said the organization would have been remiss not to ask its best-paying customers their impressions about Braun, in the wake of his admission last year that he used performance-enhancing drugs after a year-and-a-half of stern denials.
The Journal Sentinel says the survey included pointed multiple-choice questions about Braun. He served a 65-game season-ending suspension in 2013, as baseball investigators built up evidence of his involvement in P-E-D programs from the former Bio-Genesis clinic. Braun has seven years and 127-million dollars left on what's been the largest contract in Brewers' history.
Schlesinger tells the Milwaukee Journal Sentinel it's not certain how the club will use the data -- and what the Brewers might do if the fans give a lot of negative feedback on Braun. Schlesinger said it's so hypothetical, it's not a question for him to answer. He said the team will see what type of information it gets before deciding how much of the results to share with Braun or anyone else.