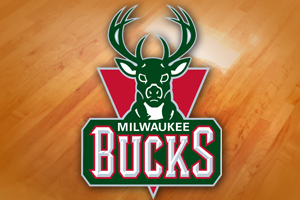 MILWAUKEE, WI (LEARFIELD-WSAU) Milwaukee Bucks' coach Larry Drew says he won't let his players off the hook, as they head toward a team record for season losses. The Bucks need to go 9-and-17 the rest of the way to avoid breaking the club's all-time futility mark of 20-and-62 exactly two decades ago.
Drew says a losing situation is never easy, but it's important to keep trying to compete, and play with a purpose. He says there's no way the Bucks are rolling over -- and they showed it in Monday night's win at Philadelphia.
Rookie forward Giannis Antetokounmpo chased down Philly's Tony Wroten on a fast-break attempt. Antetokounmpo fell to the floor but got up and blocked Michael Carter-Williams' shot at the rim. The rookie was called for a foul, and three of his teammates went over and praised him for his effort.
Drew says it's important for the coaching staff to keep teaching Antetokounmpo and the other young players the right way to play the game. The Bucks are off tonight. They'll play at Indiana tomorrow evening.