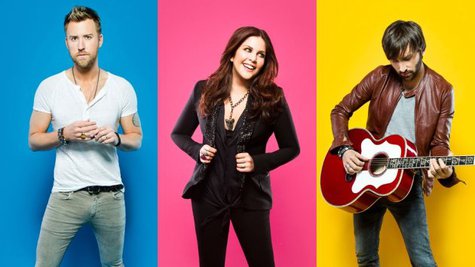 Lady Antebellum has plenty of hits to fill their headlining set on the Take Me Downtown tour, but they always like to throw in a fun cover song to get the fans on their feet. This year, Lady A is putting their own spin on the Avicii dance hit "Wake Me Up."
The group's Hillary Scott says, "We found a fun, current song that seems to work. It's a giant dance party with people dancing up and down the aisles, and it's a fun way to say goodbye until next time. For whatever reasons, people connect to that song."
Lady A works a bit of the song "Cups," from the movie Pitch Perfect, into the show, too.
Kip Moore and Kacey Musgraves join Lady A on the Take Me Downtown tour. They're playing Fairfax, VA Friday night.
Copyright 2014 ABC News Radio