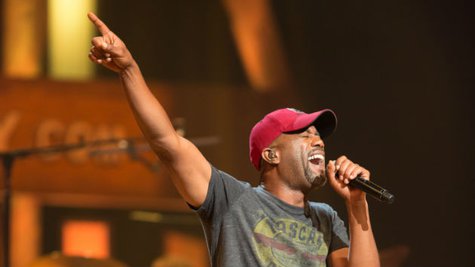 Winter weather has forced Darius Rucker to postpone his Thursday night show in Hershey, PA to March 3, but it looks like Darius and his opening act, David Nail , are already in Pennsylvania. David tweeted , "What is there to do in Hershey, PA? Looks like I'll be here all weekend!"
Justin Moore has also postponed his Thursday night show in Springfield, MA. Justin tweeted , "Hate we had to. However, we felt it was the right decision. I would hate for our show to be the cause of somebody getting hurt, or worse trying to get to or from the show."
Justin plans to return to Springfield sometime in April.
Copyright 2014 ABC News Radio