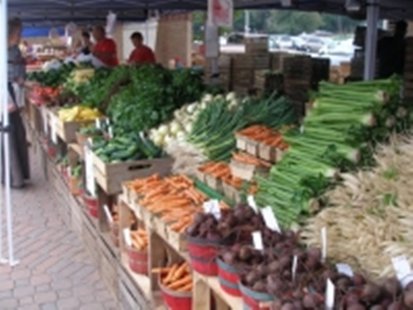 STEVENS POINT, Wis. (WSAU) -- The Portage County Extension wants you to learn more about being ready for getting your goods to the farmers market this growing season.
There's a workshop Friday at on how to sell your produce at the farmers market. Ag agent Ken Schroeder says this is a great time to talk about marketing, preparation and all you'll need to be ready to open your stall. "At this point they're not out in the fields growing or out in the farm working the cattle, so the time is just right. Dead of winter when there's not a lot else going on."
Schroeder says learning about presentation is important. Vendors show up at the Farmers Market, you know they've got to prepare their produce, get it cleaned up and packaged so it looks good when the buyer comes around looking at it." You'll also get some tips and instruction on proper accounting. "Any time you're selling things, for income tax purposes, you gotta report this. And at the end of the year you look and say 'what went well this year, and what products do I have that doesn't really pay to bring back next year?' Those sorts of things."
The session starts at 9 am at the Portage County Annex Building in Stevens Point and runs through 3:30. Registration is 15 dollars and starts at 8:30 am. Call 715-346-1316 for more information.