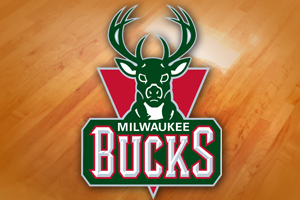 NEW YORK, NY (LEARFIELD-WSAU) N-B-A owners met Friday in New York but did not approve the sale of Milwaukee Bucks. League Commissioner Adam Silver said the process must run its course, but it should happen fairly quickly -- perhaps within the next month.
After 29 years, owner Herb Kohl wants to sell the Bucks to New York hedge fund owners Marc Lasry and Wesley Edens. Silver said he has know Lasry for many years. He owns a small part of the Brooklyn Nets, but he expects to divest himself of that before assuming control of the Milwaukee franchise. Silver said the owners need to do background checks on both Lasry and Edens before acting on the sale -- which is standard procedure.
Kohl said on Wednesday that he did not expect action this week. Meanwhile, tongues are still wagging over the 550-million dollar purchase price. Some financial experts said the sale price was way too high, while others disagreed.
Former Houston Rockets executive George Postolos says all N-B-A teams are worth more, thanks to an improved collective bargaining agreement and better national T-V money. He also cites improved revenue sharing, more fans in Europe and China, and a strong digital exposure. Postolos says the N-B-A has more momentum than it's seen in the last two decades.