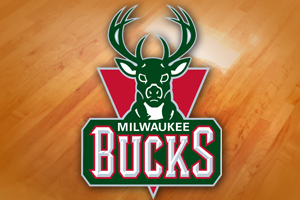 MILWAUKEE, WI (LEARFIELD-WSAU) The Bucks ended the worst season in their 45-year history, losing to the Atlanta Hawks at home last night 111-to-103. The Bucks closed out the string by dropping 17 of their final 19 games to finish at 15-and-67, with five more losses than the previous team record set two decades ago.
Milwaukee led by one going into the final quarter. The game was tied at 87 when Atlanta went on a 10-0 run to take command. The Bucks never got any closer than six after that.
Brandon Knight led Milwaukee with 31 points. Mike Scott had 17 for Atlanta, which finished its regular season at 38-and-44. The Hawks begin their playoff run on Saturday against the top seed in the Eastern Conference, the Indiana Pacers.
Meanwhile, the Bucks ponder their futures with an ownership change on the horizon. Both general manager John Hammond and coach Larry Drew have two years remaining on their current contracts. Hammond, who's been with the Bucks since 2008, did not comment yesterday. Drew, who joined the team a year ago, said he knows that new owners Wesley Edens and Marc Lasry will evaluate everyone -- and all he can do is sit back and see what happens.
Edens said he and Lasry will begin their assessments immediately, and things will step up once the N-B-A's Board of Governors approves the ownership change.