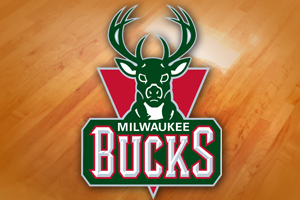 MILWAUKEE, WI (LEARFIELD-WSAU) The Milwaukee Bucks will close out their worst season in team history tonight, when they host the Atlanta Hawks. The Bucks are 15-and-66.
And after losing at Toronto Monday night, Milwaukee was assured of being only the third team in N-B-A history not to win back-to-back games for an entire season. The others were the 2004-'05 Hawks, and the 1986-'87 Los Angeles Clippers. The Bucks also set a team-record for the fewest wins in a campaign -- currently five fewer than the previous low of 20 wins in the 1993-'94 season.
Coach Larry Drew is completing the first year of a three-year contract -- and he's already making plans for next season despite heavy uncertainty that includes a possible ownership change. Bucks' owner Herb Kohl has been looking for new investors. The N-B-A Board of Governors could reportedly address the situation when it meets tomorrow and Friday in New York The Bucks have signed forward Chris Wright to finish this season, plus a non-guaranteed deal for next year. Wright just completed a pair of 10-day contracts -- the latter expiring after Monday night's loss at Toronto.
He's averaging six points and two rebounds in 15 minutes a game for the Bucks. That's after he was promoted from Maine of the Developmental League, where he averaged almost 20 points with eight boards a night.