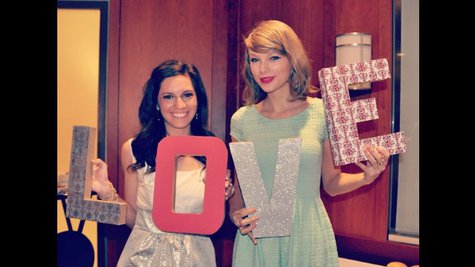 Taylor Swift was full of big surprises this past weekend. After showing up unannounced during Seth Rogen 's Saturday Night Live monologue Saturday night, Taylor flew to Columbus, Ohio to surprise one of her big fans, Gena Gabrielle , at her bridal shower on Sunday. Gena documented the entire event on Instagram .
Of course, Taylor didn't show up empty-handed. She gave Gena a KitchenAid mixer, along with a batch of homemade chocolate chip cookies. Gena revealed those were the same cookies Taylor baked with her pal, Olympian Gracie Gold , last week.
According to Gena, Taylor told her, "This is my first bridal shower, and Gena's last."
Copyright 2014 ABC News Radio