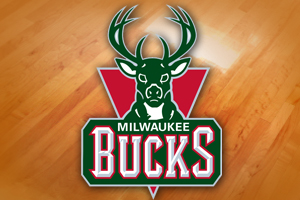 MILWAUKEE, WI (LEARFIELD-WSAU) There's more trouble for Milwaukee Bucks' center Larry Sanders. The N-B-A has suspended him for five games for violating the league's drug program.
Sanders said he used marijuana. He apologized, and the Bucks said collectively in a written statement that they're disappointed by the suspension.
It's been a horrendous year for Sanders. He was out for six weeks at the beginning of the season, after he tore a thumb ligament during a brawl at a downtown Milwaukee night club in early November. Sanders then played in 23 games before he suffered an orbital fracture in his right eye in a February 8th loss to Houston. He had surgery, putting him out for the rest of the season.
The drug suspension will begin as soon as he's able to play -- presumably at the start of next season. That's when a four-year, 44-million dollar contract extension will kick in for Sanders. During his limited play this season, he averaged eight points, seven rebounds, and almost two blocked shots per game.