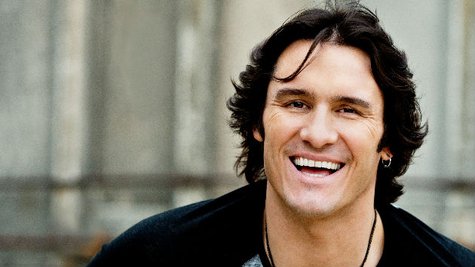 Joe Nichols gets really chummy with a beautiful blonde on the beach in his new video for "Sunny and 75," and that led to some awkward moments with his wife on the shoot. The actress was based in Los Angeles where they shot the clip, and Joe met her just before they had to go on camera and act like a real-life couple.
He tells ABC News Radio, "We had a couple of scenes where we were close and she was supposed to lean into me like we were gonna make out. I was like, 'This is gonna be weird! My wife's right there. She's gonna kill both of us!'"
Luckily, Joe's wife understood canoodling with a beautiful woman on the beach was all part of the job for her country star husband.
He adds, "It was fun, man. I had a great time in that video. Such a good, good day."
"Sunny and 75" is the lead single from Joe's new album, Crickets , due out October 8.
Copyright 2013 ABC News Radio