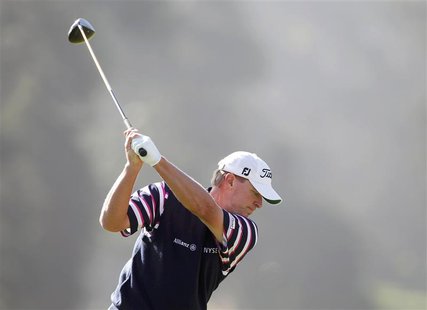 CHICAGO, ILL (LEARFIELD-WSAU) In golf, Steve Stricker of Madison is in a position to win the Fed-Ex Cup title and the 10-million-dollar prize that goes with it. Stricker is sixth in the season point standings, going into the fourth-and-final playoff tournament that begins on Thursday.
Stricker moved up two places, after tying for fourth in the rain-delayed B-M-W Championship which ended yesterday in Lake Forest Illinois. Zach Johnson won the tournament.
Stricker had his seventh Top-10 finish in 12 events on his limited schedule for the year. He also tied a playoff record with his 12th Top-10 Fed-Ex finish.
Stricker joins 29 others at the Tour Championship, which starts Thursday near Atlanta.