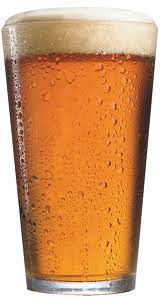 STEVENS POINT, WI (WTAQ) - How would you like to go on a "beercation?"
Four Stevens Point area breweries are having a drawing for an all expenses paid trip to central Wisconsin to tour the breweries. The purpose is to show off the wide variety of craft beers being made in the area.
Julie Birrenkott of the Point Brewery says the craft beer industry is redefining the way people think about beer in Wisconsin. She says they're making brews with more flavors, more hops, more malts, and great tastes.
Mark Buttera of the O'so Brewery said beer tourism is no longer a fad. He said folks are really serious about seeing all the different breweries, and hear their stories.
He says it helps that the Stevens Point Brewery is part of the campaign, with its 156-year tradition that's a part of Wisconsin history. The Central Waters and Kozy Yak breweries are also sponsoring the contest.
Beer lovers can sign up for the weekend tour prize through next month, by logging onto the Stevens Point Convention and Visitors Bureau's Web site or Facebook page.