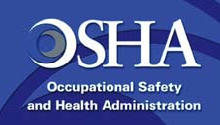 MILTON, WI (WTAQ) - Federal workplace safety officials are recommending $140,000 in fines for an ethanol plant in southern Wisconsin where a worker died in April.
The U.S. Occupational Safety and Health Administration has issued 15 citations to United Ethanol for health and safety violations at its plant in Milton.
OSHA said the company exposed 27-year-old Jerad Guell of Janesville to a safety hazard which led to his death. Guell entered a grain bin to unclog a floor chute, and thousands of bushels of corn began flowing down on him.
United Ethanol is based in Beaver Dam.
The firm has not said how it will respond to the OSHA citations. It can either pay or challenge the fines, or seek a settlement conference with the agency.