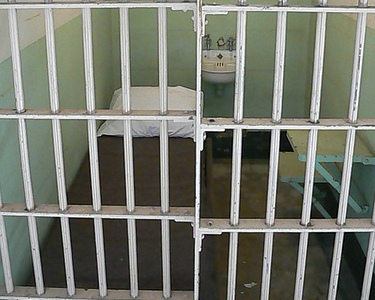 MADISON, WI (WTAQ) - An effort to keep non-violent 17-year-olds out of prison could take another step forward Thursday.
The Wisconsin Assembly Corrections Committee is scheduled to vote at mid-morning on a bill to treat those teens as juveniles instead of adults. The Senate's public safety committee is taking testimony on the same measure late Thursday morning.
It would only affect 17-year-olds charged with their first non-violent offenses. Repeat offenders and those accused of the most serious crimes like homicide and sexual assault would still be tried as adults.
The State Bar, the public defender's office, and the Wisconsin Catholic Conference are among those supporting the bill. Advocacy groups have tried in the past to treat all 17-year-olds as juveniles -- but that effort has gone nowhere, so a compromise was crafted this time around.
State Attorney General J.B. Van Hollen is still against it. He says the current system works well.
Wisconsin started treating 17-year-old criminal suspects like adults in 1996, when former GOP Governor Tommy Thompson approved it.
Today, Wisconsin is among just 11 states where all minors are treated as adults in the court system.