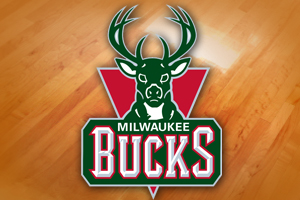 MILWAUKEE, WI (LEARFIELD-WSAU) Milwaukee Bucks' coach Larry Drew wants to set a rotation before Wednesday night's regular season opener at New York. He'll keep working on that tonight, when the Bucks host Toronto in their seventh-and-final exhibition game.
Milwaukee picked up its first pre-season victory in six tries on Wednesday night, with a 10-point win at New York. They did it with a regular season-type rotation in which four starters played at least 29 minutes.
Caron Butler was on the floor the longest, with 37 minutes. He, Luke Ridnour, Gary Neal, and O-J Mayo combined for 79 of Milwaukee's 105 points against the Knicks. Ridnour started in place of Brandon Knight, who was out with a bad hamstring.
The rotation will also change when starting power forward Ersan Ilyasova returns from an ankle injury.
Carlos Delfino and Epke Udoh are expected to miss the start of the regular season with their injuries. Delfino's coming off right foot surgery, while Udoh had arthroscopic knee surgery earlier this month.
Drew says he starting to see his team play more cohesively -- no small feat with 11 new players who were not on the Milwaukee roster last season.