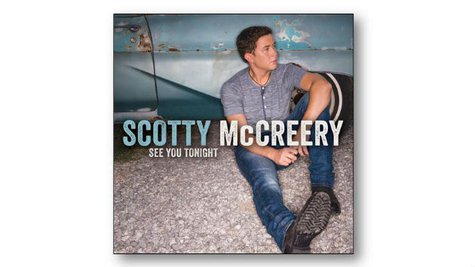 Scotty McCreery has done a lot of living since he released his debut album, Clear as Day . He was just 17 years old when he made that project in 2011, so it's no surprise he's tackling more mature subject matter on his new project, See You Tonight . That album lands in stores this week just a few days after Scotty celebrated his 20th birthday.
He says, "I've really had more of an opportunity to find out what I wanted to say as a person and an artist on this next record. I think just these couple years I've spent making this record have been really good for me."
While Scotty has quite a few feel-good songs on See You Tonight , the album has its share of sad songs, too. He hopes his fans appreciate the balance.
"They'll definitely see a different side of me, a more kind of serious side," Scotty says. "The first record was all happy-go-lucky. There's actually heartbreak in this world. This album is a lot more real, I think, and more relatable to the masses out there."
Scotty promotes See You Tonigh t with a Wednesday morning performance on NBC's Today followed by a performance on Fox News's Fox & Friends on Thursday. Look for Scotty on NBC's Tonight Show with Jay Leno on October 25 as well.
Copyright 2013 ABC News Radio