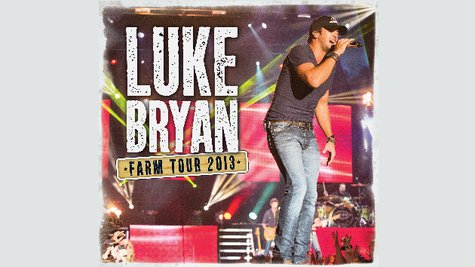 Luke Bryan takes time out of his massive Dirt Road Diaries tour to launch his fifth annual Farm Tour Wednesday night in Statesboro, GA. Much like his annual Spring Break shows and EPs, the Farm Tour gives Luke a chance to break up the cycle of making music for mainstream country radio and arena crowds.
He tells ABC News Radio, "It's almost like the seasons. About the time you're tired of winter, spring comes. We just keep it interesting."
Since Luke grew up on a peanut farm in Leesburg, GA, he often finds himself writing songs about the farming life too. Luke plans to record an album of those kind of songs at some point in his career.
"We'll see what comes out," Luke says of writing about his farming roots. "You know, the more you can use your music to let your fans in on your life, they like that. If it's good music, they'll buy it. And if it's not, they won't buy it."
For a full list of Farm Tour dates, go to LukeBryan.com .
Copyright 2013 ABC News Radio