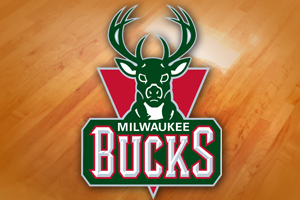 ST FRANCIS, WI (LEARFIELD-WSAU) Milwaukee Bucks' coach Larry Drew gave his team an immediate challenge in yesterday's first day of training camp. Drew wants the Bucks' defense to hold opponents to 43-percent shooting this season.
The Bucks had the N-B-A's 15th-highest defensive field goal percentage last season at almost 45-and-a-half percent. Forty-three percent would have made Milwaukee the third-best in that category, and Drew calls it a good target for the Bucks to shoot for.
Drew said he has a lot of teaching to do -- and the players know it, with 11 new faces on the squad from a year ago. The Bucks held two practices yesterday.
First-round draft choice Giannis Antetokounmpo (yah-niss an-teh-to-koom'-po) said it was nice but a bit painful. The 18-year-old forward from Greece said he needed to hear things twice on occasion in order to get them.
The Bucks' first exhibition game is next Tuesday night at Cleveland.