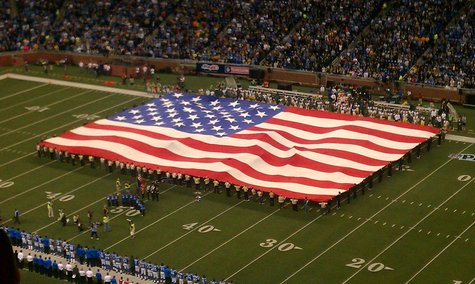 DETROIT (WSAU-TSN) The Detroit Lions used a stifling defense to overcome four turnovers and post a win on Thanksgiving for the first time in 10 years, a 40-10 victory over the Green Bay Packers in an NFC North battle.
In addition to posting seven sacks, a safety, an interception and two fumble recoveries, the Lions (7-5) limited the Packers to just 123 total yards and no offensive touchdowns, as the only time Green Bay found the end zone was on a fumble recovery that was taken in for a score.
It was the first time Detroit posted a win in its annual Thanksgiving game since 2003, when the team beat a Brett Favre-led Packers, 22-14.
The Lions prevailed despite Matthew Stafford continuing his recent troubles with turning over the ball. Last week against Tampa Bay, the quarterback threw four interceptions and was picked off twice in this game, in addition to losing a fumble that led to the Packers' touchdown.
However, Stafford did wind up throwing for 330 yards and three scores on 22- of-35 passing, with Calvin Johnson catching six balls for 101 yards and a score for Detroit, which now sits atop the NFC North with a half-game lead on Chicago, which plays in Minnesota on Sunday.
Reggie Bush fumbled in the red zone on Detroit's first possession of the game, but made up for the mistake by finding the end zone once and totaling 182 yards from scrimmage. He finished with 20 carries for 117 yards and five catches for 65 yards to help his team break a two-game skid.
Green Bay, on the other hand, has continued to struggle without Aaron Rodgers, as the team was coming off a tie to Minnesota that was preceded by three straight losses.
However, the Packers might have Rodgers back in time for its next game, at home against Atlanta on Dec. 8, as he took the practice field this week for the first time since fracturing his left collarbone against Chicago on Nov. 4.
Matt Flynn, the third quarterback to start under center for Green Bay since Rodgers' injury, was ineffective all day, as was the rest of the offense. Flynn went just 10-for-20 for 139 yards with an interception and two lost fumbles, while Eddie Lacy was held to just 16 yards on 10 carries.