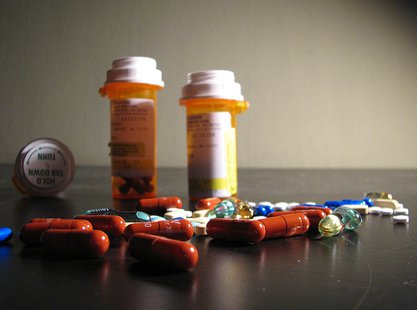 WAUSAU, Wis. (WSAU) -- State and local officials are praising the residents for helping get 19 tons of medication out of homes across the state in the latest Drug Take Back Day event.
There are five permanent drop boxes in Marathon County, and Drug Free Communities coordinator Melissa Dotter says they continue to be a major success. "In the last six months we've collected over a ton of medication, both prescription and over the counter, in the 5 drop boxes throughout the county." In particular, the 24/7 drop box in Rothschild has collected the most out of all of them. "Think of a mailbox being filled up every day with medication. That's how much they take in."
Dotter says the drop boxes protect the community in the long term. "Using those medication drop boxes protects the environment, because we know that when medications are discarded through the garbage, they end up in landfills and the runoff can go into waters and streams." She says they also help keep drugs out of the hands who might abuse them if left unattended for long periods at home.
The Department of Justice helped coordinate that event last month. All the drugs collected have been turned over to the DEA for incineration and disposal.