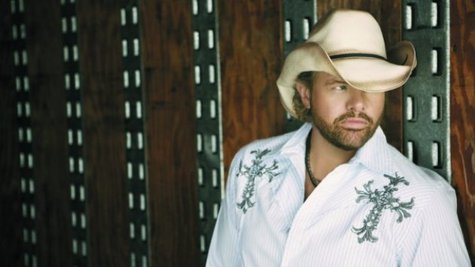 Toby Keith was the highest-paid musician in country music in the 12 months between June 2012 and June 2013, according to Forbes magazine's annual list of the world's highest-paid musicians . Toby ranks #4, between rockers Bon Jovi and Coldplay , raking in $65 million in the period.
Taylor Swift isn't far behind, at #7, having earned an estimated $55 million, putting her just behind Justin Bieber , but ahead of Elton John . The ranking finds Kenny Chesney firmly in Beyonce territory, tied with the pop star at #9. Both earned $53 million, Forbes estimates.
Tim McGraw squeaks onto the list at 24, with $33 million. None of the country stars can compete with Madonna -money, however. She clocks in at #1 with a cool $125 million.
Copyright 2013 ABC News Radio