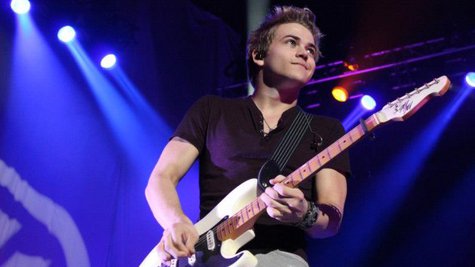 It's a little ironic, but Hunter Hayes admits he doesn't get to be as crazy on the Let's Be Crazy Tour as he'd like.
"I've noticed myself forcing myself not to have a script and not to be a total goofball like I really am," he reflects. Hunter says slowing down makes for a better, more intimate show, "letting the moments that inspire me inspire [the audience], and letting the show be as personal as it can be."
He also strives to make sure he goes beyond his comfort zone to connect with his audience.
"My goal is to not just walk beyond the fourth wall that I seem to, like, instinctually feel is a safe place, but to just run right through it," he says. "It's about that connection that you feel at the live show. This is my show, my chance to get to do that, and I want to do that every minute, every second, every chance that I get."
Wednesday night, the Louisiana native kicks off a two-night stint in his home state in Lafayette, before heading to Dallas and Tulsa on Saturday and Sunday.
Copyright 2013 ABC News Radio