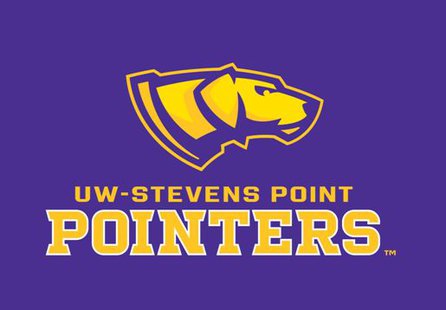 STEVENS POINT, WI (WSAU) The UWSP womens Volleyball team advanced in the NCAA Tournament with a four set win over St. Benedicts on Friday in St Paul, Minnesota. Alexis Hartman had 47 assists, setting a single season record in the category. The pointers face St. Thomas in the regional final tonight at 7pm.
The UWSP womens basketball team began the Pointer Tip-Off Classic with a win Friday night at the Berg Gym, beating Lake Forest 64-61. DC Everest grad Lauren Anklam hit 3 of 4 free throws in the final 19 seconds as the Pointers held off a Lake Forest rally.Kaitlyn Jacobs led the Pointers with 12 points. Point faces Martin Luther today at 3pm.
The UWSP mens hockey team beat the previously unbeaten St. Thomas Tommies 3-0 Friday night in St. Paul. Brandon Jaeger had 30 saves for the shut-out. The Pointers (5-0) are in in Winona, Minn tonight to face St. Marys.
The UWSP womens hockey team score late in the 3rd period to upend UW-River Falls in the WIAC opener at Ice Hawks Arena in Stevens Point. Emily Lester scored the game-winner with 1:16 remaining. Janna Beilke-Skoug had 32 saves for the victors. The Pointers (4-0-1) face River Falls again this afternoon.
The Pointer football team is on the road today at UW-Stout
The mens basketball team hosts Lawrence tonight at Quandt Fieldhouse.