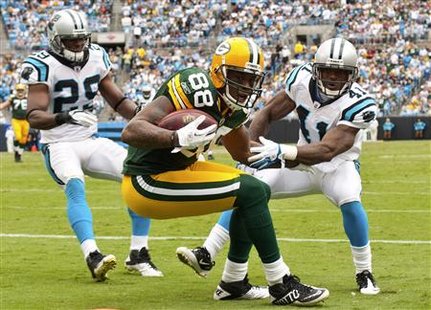 GREEN BAY, WI (WSAU) Jermichael Finley's agent reported on Wednesday that the Packer tight end will have spinal fusion surgery. The decision he said, was so Finley could live a healthy life and possibly return to the football field.
He called it a 'proaactive measure, that should alleviate future risks with regards to a similar episode or re-injury".
Finley suffered the injury on October 20th.