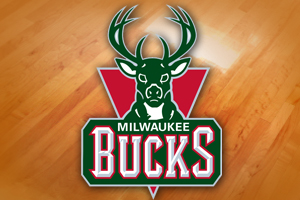 ORLANDO, FLA(LEARFIELD-WSAU) The Milwaukee Bucks suffered another key injury last night, as they blew a 19-point lead and lost at Orlando 94-to-91.
Starting forward Caron Butler hurt his left shoulder when he collided with teammate Khris Middleton while going for a loose ball in the final two minutes. The Bucks only dressed eight players, as they lost their third straight game overall, and their 15th straight in Orlando.
Point guard Brandon Knight missed the game with his lingering hamstring injury. Guard Gary Neal and center Zaza Pachulia were also late scratches with new foot injuries. Five other Bucks remain out with long-term injuries.
The Bucks built up a 47-to-28 lead in the second quarter, and were still up by nine at the break before Magic guard Aaron Afflalo got hot. He hit seven three-pointers in the second half, and made eight-of-11 for the game on his way to a career-high 36 points. Afflalo gave Orlando its first lead on a three with 7:49 left. The Bucks fought back to take a one-point advantage but could not hold on.
O-J Mayo led the Bucks with 25 points. He called the loss frustrating but quote, "We'll have our day." Butler scored 20 before he left. Middleton had 19 points, eight rebounds, and four assists while giving the Bucks' only available point guard, rookie Nate Wolters, a breather.
Milwaukee dropped to 2-and-5. Their next game is tomorrow night at Indiana.