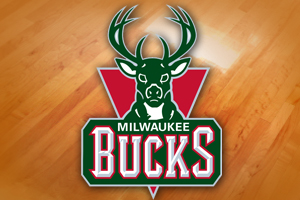 MILWAUKEE, WI (LEARFIELD-WSAU) The Milwaukee Bucks won their first home game of the season last night, 109-to-104 over Cleveland. The Cavaliers went on a 13-0 run to take a one-point lead with less than a minute left.
Bucks' forward Caron Butler muscled his way inside and tipped in a rebound to hit the game-winning basket with 24-point-eight seconds left. O-J Mayo then made four free throws in the final 13 seconds to even Milwaukee's record to 2-and-2.
Mayo also hit 6-of-7 from three-point range, and he led the Bucks with 28 points. Gary Neal added 23 off the bench, as the Bucks were without center Larry Sanders, forward Ersan Ilyasova, and point guards Brandon Knight and Luke Ridnour.
Kyrie Irving led Cleveland with 29 points and eight assists. He scored 13 points in the final quarter, to help the Cavs make their final charge. Anthony Bennett, the Number-One overall draft pick, made his first N-B-A basket early in the second quarter, after missing his first 16 career shots.
Cleveland dropped to 2-and-3. The Bucks will host Dallas on Saturday night.