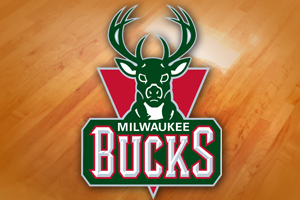 MILWAUKEE, WI (LEARFIELD-WSAU) Bucks' starting center Larry Sanders sat out last night's win over Cleveland, after he injured a thumb in what a T-V station said was a bar fight last weekend. The Bucks would only confirm quote, "an incident from Saturday evening," and that Sanders was cooperating fully.
Coach Larry Drew insisted he didn't know what it was -- all he knew was that it was being investigated.
W-T-M-J T-V cited Milwaukee Police in reporting that Sanders was involved in a bar fight at the Apartment-720 club downtown. The station said the fourth-year pro allegedly broke bottles of champagne over one man's head -- and he punched another man in the face.
Police later gave other media a similar account of the incident without mentioning Sanders by name. Police said they're still gathering evidence, and the case would be referred to the Milwaukee County District Attorney's office for possible charges.
Just hours before that off-court incident, Sanders had complained about a lack of playing time. He's averaging less than three points in 17-and-a-half minutes of the Bucks' first three games this season. Sanders signed a four-year, 44-million dollar contract this summer.