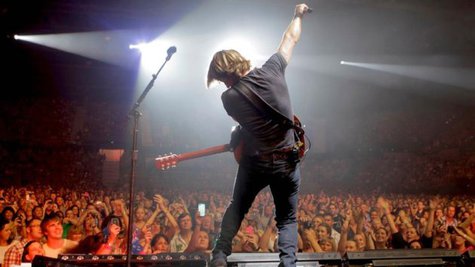 Keith Urban is set to perform his hit duet with Miranda Lambert , "We Were Us," on the CMA Awards Wednesday night. He admits singing on live shows like this one can be a bit jarring since something could easily go wrong in front of millions of TV viewers.
"TV is just hard because it's so run-and-gun," Keith explains. "You know, you don't have time to check things, and you can do it on sound check and then it doesn't sound like anything on the night. It's so quick and it's just like, I like being able to sort of get into the zone, and you can't do that in three minutes."
In the end, focusing on the music is the only thing Keith can do during those live TV performances.
He says, "I just try and play. I mean, I try not to think about all the people sitting down in the front and all that sort of thing."
Keith is nominated for Male Vocalist of the Year and Single and Musical Event of the Year for "Highway Don't Care" with Taylor Swift and Tim McGraw . The 47th Annual CMA Awards broadcast live on ABC Wednesday night at 8 ET on ABC.
Copyright 2013 ABC News Radio